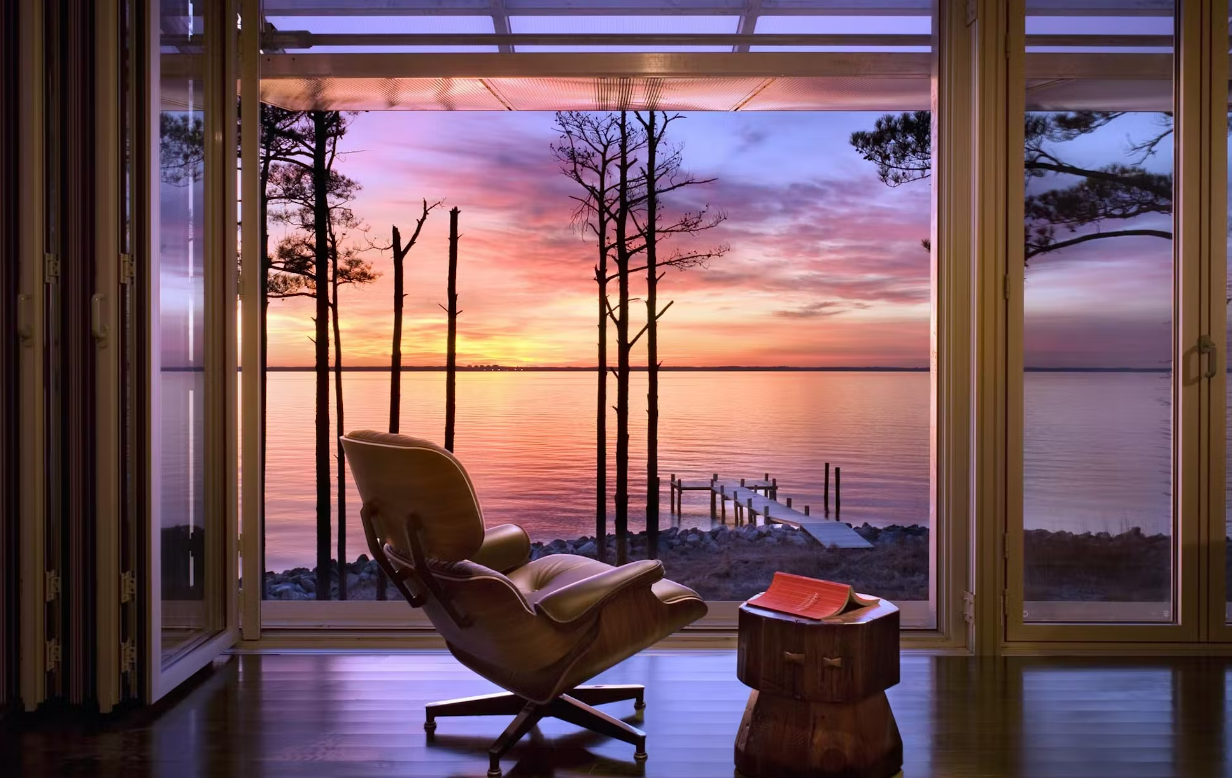 "Named for the tall pines that characterize its site on the Chesapeake Bay," says design firm Kieran Timberlake of Loblolly House, "this 2,200 square-foot single family residence seeks to deeply fuse the natural elements of this barrier island to architectural form."
Loblolly is also a forward-thinking experiment in prefabricated residential architecture. With this goal in mind, the designers were looking not only for a home that suits its sylvan surroundings, but one with repeatable results. NanaWall's engineering and manufacture turned out to be particularly apt for meeting these goals.
Healthy Living and Energy Efficiency
"The project goals," relates Carin Whitney, Kieran Timberlake's communications director, "included providing savannah-like views of the Chesapeake Bay and opening the interior fully for natural ventilation, and to give it a porch-like feel. The plan also called for trapping the radiant heat that forms in the cavity between layers, to provide thermal insulation when the exterior acrylic doors are in the closed position.