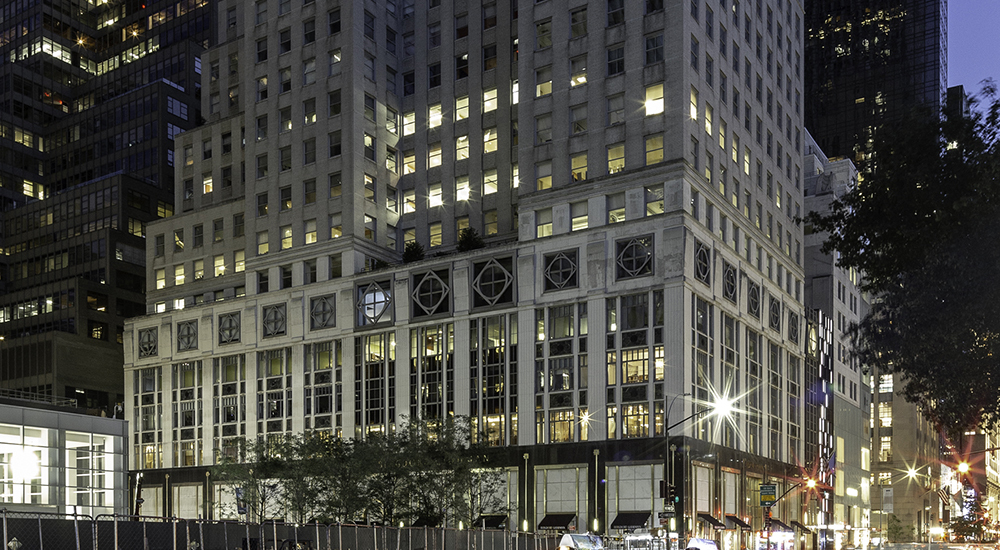 Following 2015 research data which showed that buildings in New York City were responsible for 67% of the city's greenhouse gas emissions, New York officials updated their energy efficiency standards for both new and existing buildings.
A historic 34-strorey high rise on Manhattan's 5th Avenue was due for renovation, specifically a roofing remodel on a particular floor to improve the building's performance. With the new standards in place set by the New York City Energy Conservation Code, a retrofit was needed to achieve these standards.
This project came with significant design challenges for the building owner. The addition of multiple layers of insulation would require significant renovations to the roof, and the additional thickness from the introduction of insulation posed challenges in ensuring railings were at an adequate height.
There was also the major issue of the need to vacate space around the works during periods of heavy activity. This would require moving some tenants out for a period of six to nine months – causing significant disruption for them as well as loss of income for the building's owner.
In looking for a solution which would cost less, save time and meet the regulations the building owner chose next generation Kingspan OPTIM-R insulation. Designed for projects which require creative solutions, Kingspan OPTIM-R is ultra-thin and perfect for retrofit applications.
The insulation did not affect the railing details or impact on roof pavers and door thresholds. This meant heavy renovation works were not required and therefore no need for tenants to vacate the building. With New York City also facing a labour shortage at the time, the opportunity to cut down on project time meant that contractors had the leeway to ensure the best workers were on the job.
With over 3 months saved in construction time, a higher-performing building and cost-savings of over $1.2 million – the 5th Avenue retrofit represents an excellent example of how a creative, next-generation product can offer the solutions clients need without negatively affecting quality.