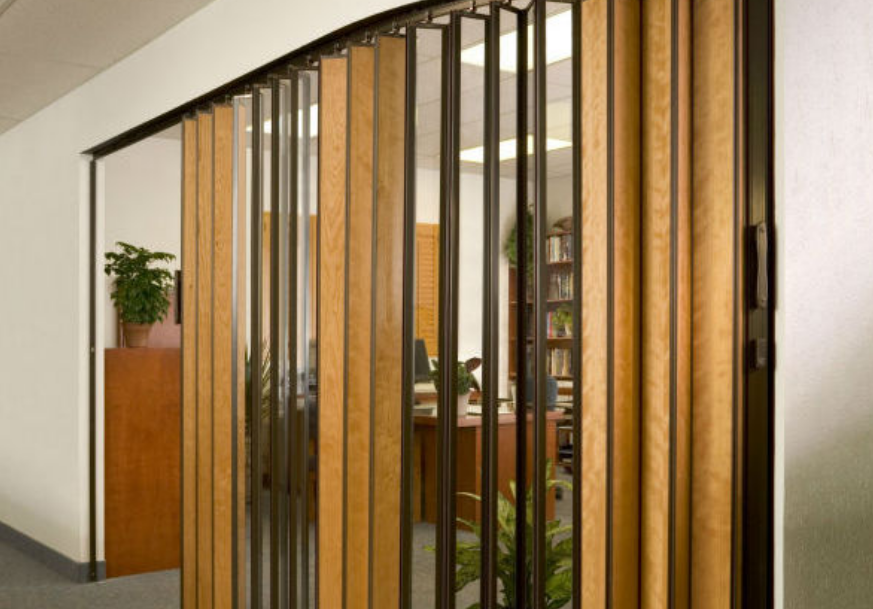 Project Type: Executive Office
Problem: Merging a relaxed, open-door management style with a periodic need for privacy and quiet.
Solution/Description of the Installation: By combining Woodfold's Series 440/540 Visifold see-through doors with hardwood panels, the office designer was able to create the inviting sense of openness his executive client requested, but still provide private spaces when needed. Installation on a curved track added to the office's architectural interest.